5 Reasons to Choose Us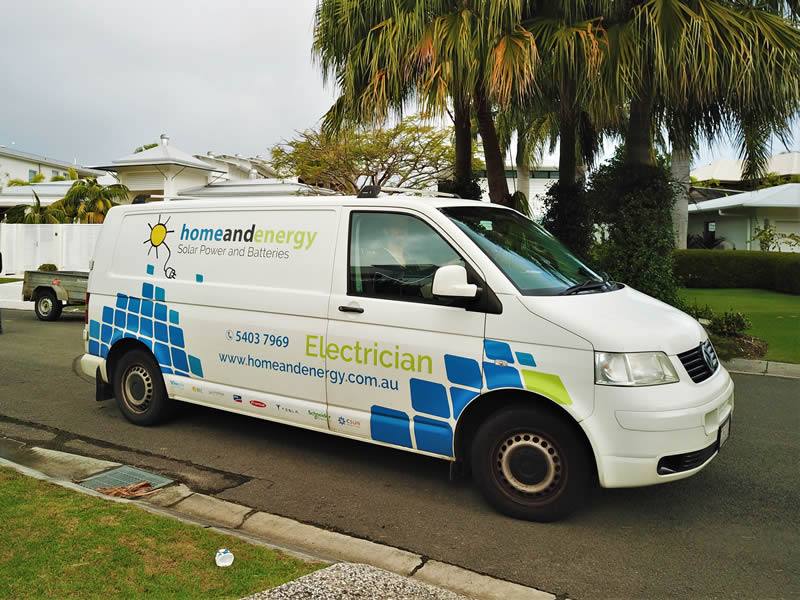 Based on customer feedback in person, by email and in online reviews, here are the top five things people appreciate about working with Home and Energy.
1Local Service 
The great advantage of choosing a local company for your solar power installation is that we're here to help whenever you need us.
We are totally invested in servicing this area and keeping our local clients happy because our business depends on it.
Our clients enjoy the personal service we offer because they know we take full responsibility for getting the job done right.
We've been servicing the Sunshine Coast since 2011 so we understand what works in our area and what doesn't.
Most people prefer to choose a local business to support their local economy, and all the more so if they get better service, coupled with superior products and support they can rely on.
2Superior Products
We're not tied to any brand or manufacturer so we've selected what we've determined to be the most efficient, reliable products based on our long-term industry experience.
We supply and install some of the world's leading brands in solar PV energy so we can provide you with the most innovative solutions, optimal performance and solid warranties.
We know all our products inside out so we can recommend a customized solar system for individual homes and businesses to maximize your investment.
3Quality Work
The quality of your solar installations can make the difference between success or failure; poor installations can cause ongoing headaches and expense. Solar is a long-term investment and should always be considered as such. A proven reputation, matched with high-end workmanship and attention to detail are what you can expect from a Home and Energy installation.
As an ESO Electrical Contractor License holder, Home and Energy have our own in-house trained installation team and are a fully insured, Clean Energy Council accredited solar installation company.
In an industry with such a varied scale of acceptable installation practices, our point of difference is our high quality, end-to-end whole system approach, from the sales and education process, through to installation and commissioning at completion.
The quality of the Home and Energy system is confidently supported by our strong company reputation.
4On-going Support
By choosing local you can be assured of on-going support delivered by Home and Energy. Our responsive team is available to assist via phone, email or most importantly in person, should the need arise.
5Proven Track Record
With hundreds of satisfied customers around the Sunshine Coast, from Kawana and Maroochydore right up to Noosa and Gympie, the online reviews from these customers reflect the professional service that we consistently deliver. Head over to the Review Page and see what some of these customers are saying. On request, Home and Energy can connect you to previous clients in your local area to share their experience.
Get in Touch
Thinking of going solar in your home or business?
Are you considering going solar and wondering about the best approach for you? Talk to an independent solar expert now. We'll be happy to offer you a free home visit to discuss your needs and work out a quote. Read what our customers say about us here or see our reviews on Google.