The Team
Two Aussies, one German and a Kiwi walk into a bar… sounds a lot like the start of a joke, but could actually be the Home and Energy installation team helping another Small Business reduce their carbon footprint.
Home and Energy started with humble beginnings in 2011. We've recently undergone a restructure to improve and assist the way we educate the Sunshine Coast in all things Solar and, more recently, in all things Battery-related too. We now operate under the tagline of "Your Solar and Battery Specialist".
Adam Derrick
Director/ General Manager
With a combined passion for Small Business and Renewable Energy, the stars aligned when the opportunity to take over Home and Energy arose.
Adam's focus on quality product selection and exemplary customer service and satisfaction has allowed Home and Energy to maintain is strong reputational standing on the Sunshine Coast during this transition.
You'll often find Adam at the site assessments or on the roof assisting the team and solidifying our commitment to quality assurance and safe workplace practices.
"I get a real kick out of seeing clients who've invested a lot of money in a technology that they know little about, feel at ease and confident in their decision to choose Home and Energy to install their system."
"I particularly enjoy engaging with other solar industry professionals, and building and maintaining relationships of people with a shared, common goal."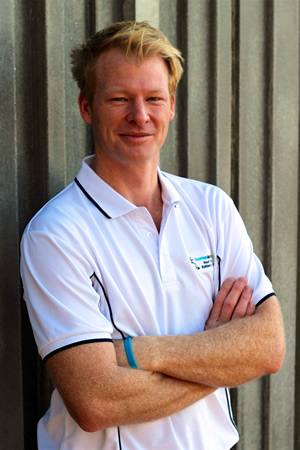 Gareth Duggan
Solar Assessor and Consultant
Gareth embodies all things renewable energy and has an infectious passion in conveying this. With a background in household energy efficiencies, Gareth understands that solar is just part of the solution in reducing household power prices.
By providing advice on load shifting, efficient air conditioning products and practices, hot water timers and excess solar diverters, Gareth will create a retail energy plan that compliments the customised solar solution he's modelled for each client.
We get constant feedback from clients that, although our solution was not the cheapest on offer, it was Gareth's professionalism, knowledge and ability to explain solar systems that made their decision to choose Home and Energy confident and comfortable. He has a rare ability to not only understand solar systems, production and complimentary energy saving measures, but to be able to explain it in a way that others can understand.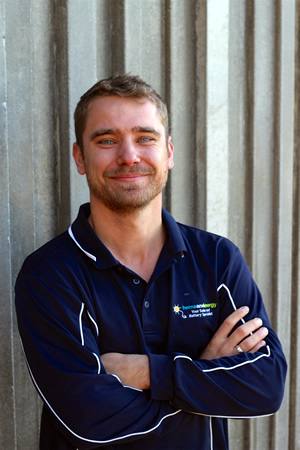 Andre Foersch
Solar Installer Technician
Andre originates from Bavaria in Germany and has become an integral part of ensuring that the panels on the roof, the inverter on the wall and the connections in between are completed in compliant manner and timely fashion.
Andre comes from a military background which leads his punctual schedule, disciplined work ethic and gifted for thinking on his feet to solve any problems that may arise. In this way he's a real asset to the team.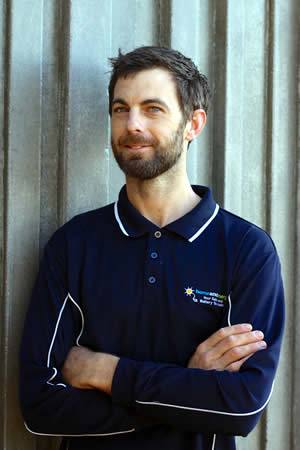 Dan Ross
Solar Installer Technician 
It's rumoured that Dan was born with a calibrated eye. He has an uncanny knack of being able to spot an imperfection and fix it. His attention to detail and ability to achieve an exceptional finish every time is testament to his character in not accepting anything but perfection. Dan is keen to continue his development in the industry, keep up with CER changes and pursue ongoing training opportunities.
Jessica Derrick
Marketing and Social
Jessica has an extensive knowledge in brand reputation marketing and conveying this through our social channels. Jessica is excited about playing her part in the new growth strategy of Home and Energy and increasing traction from our upcoming digital campaigns.
Get in Touch
Thinking of going solar in your home or business?
Are you considering going solar and wondering about the best approach for you? Talk to an independent solar expert now. We'll be happy to offer you a free home visit to discuss your needs and work out a quote. Read what our customers say about us here or see our reviews on Google.